Tarot cards of my own cats. Made in my Digital Illustration class in Fall 2021 at UW Stout. The goal of this project was to create four tarot cards based around a theme. For my theme, I choose to do my three currents cats along with our deceased one.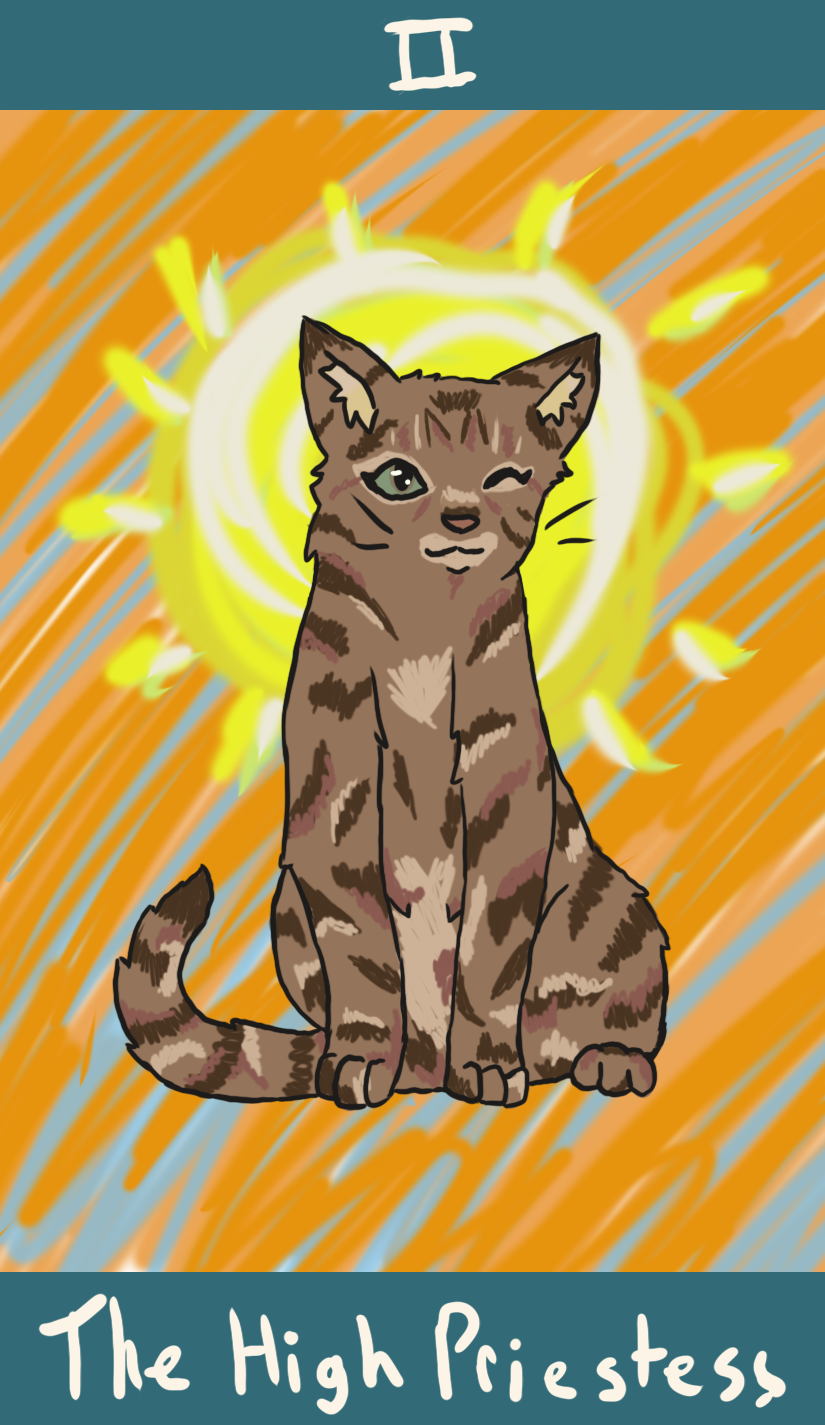 The High Priestess - Shilo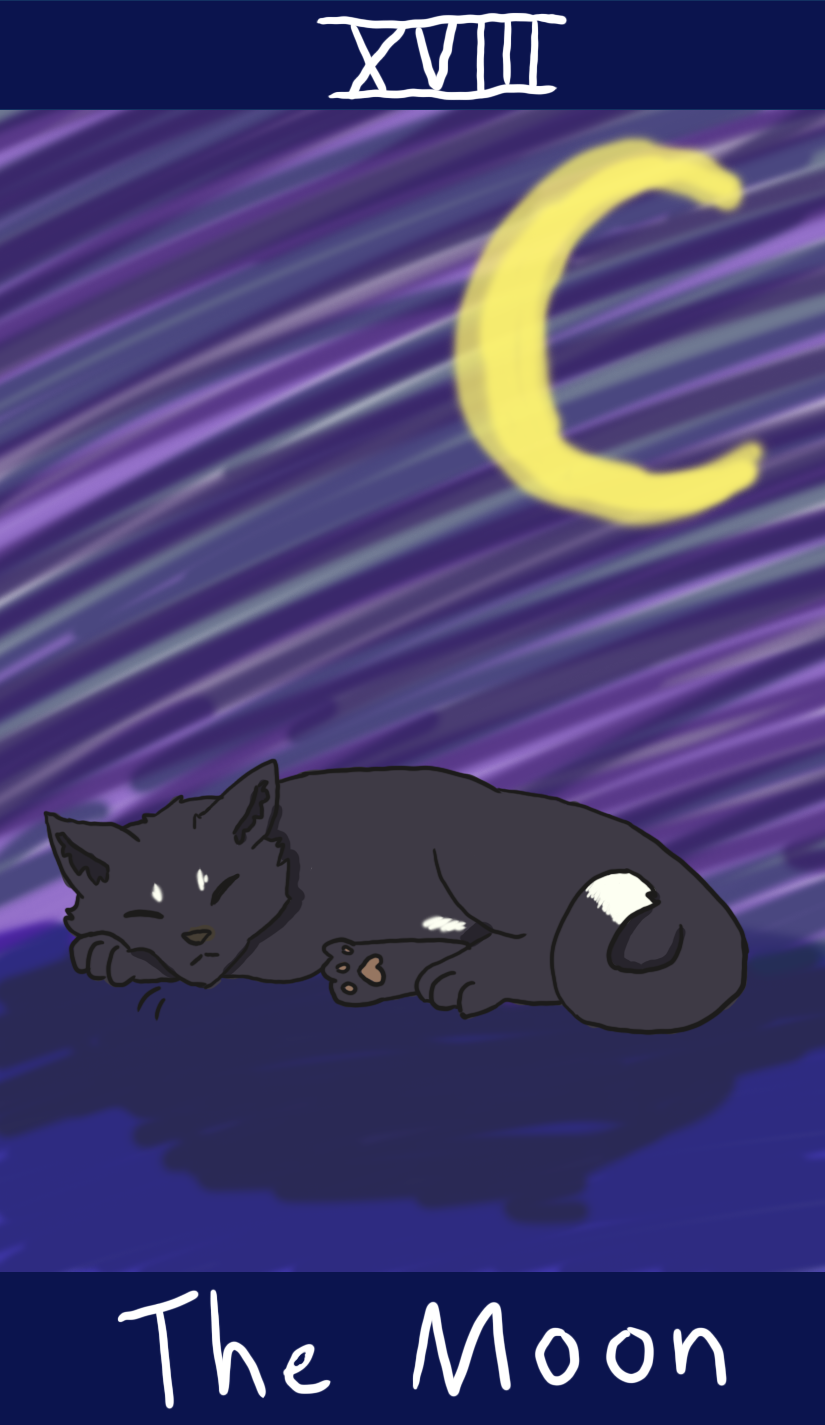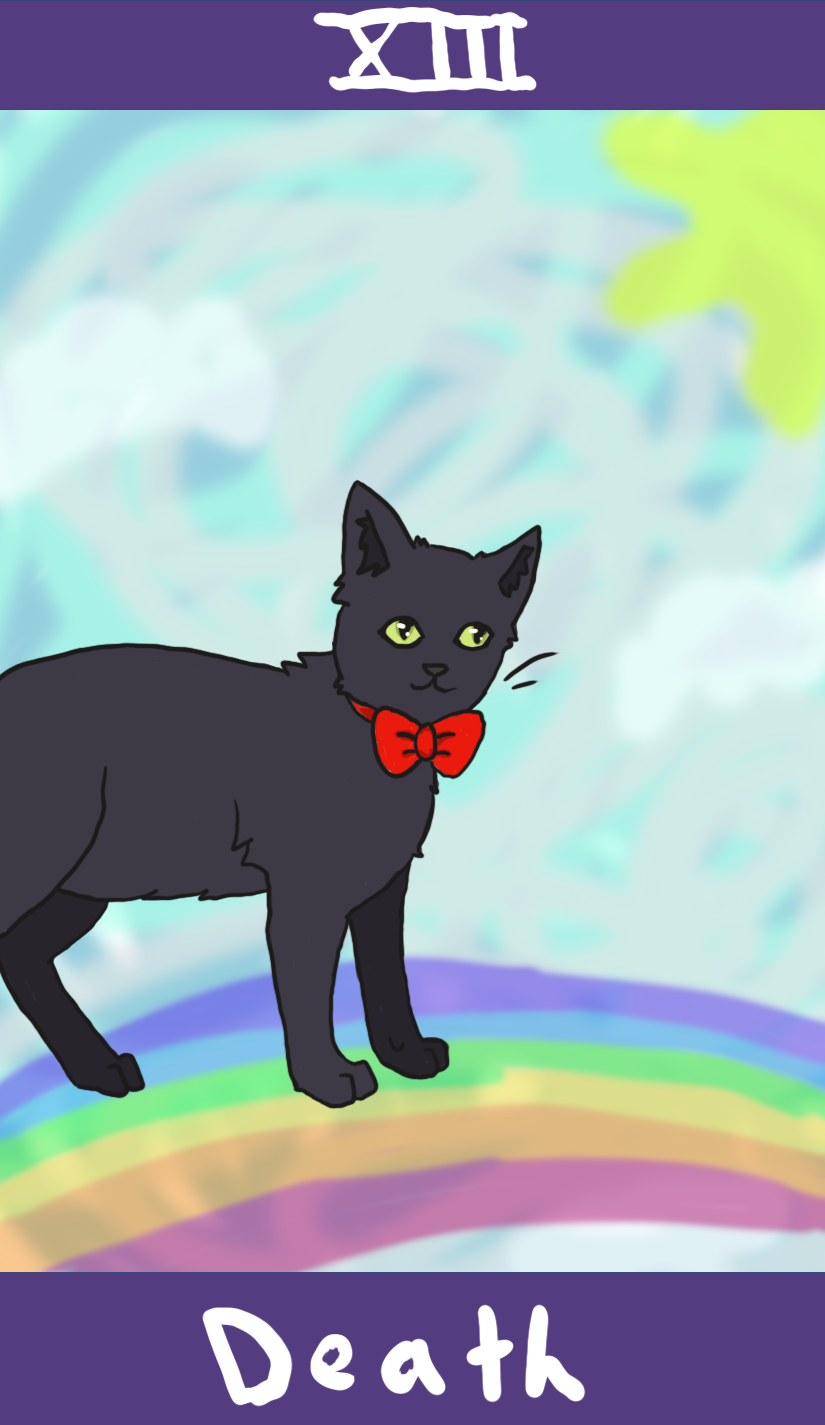 Death - Ditto
A little morbid, but our deceased cat is 

represented on the death card.